Welcome to the seedy Dyslexic world of 1st Knight Military Charity CEO Andy Linihan or…….
Andrew James Linihan as he was known when was arrested and later jumped bail in Florida in 2011, for grand theft in excess of $20,000.
After the WMHCHQ turned the heat on 1st Knight Military Charity and its collectors. The CEO decided to distanced themselves from who were providing the paid collectors, Game of Skill tickets and wrist bands, which accounted for 80% of the takings!
Managed on bog paper by Billy Greenwood, but worked from behind by Kris Sutcliffe,, Just like Rod Hull used to "fist" Emu in the 70's!
Billy Greenwook & Kris Sutcliffe at Fat fighters
As for today 28/11/2016 all fundraising has Stop If you see any one trying to sell Sell Ticket or Wristbands please call the Police as there not working for 1st Knight Military Charity.
Back to Linihan
Our club member personally called the bail bond company, who confirmed the record, but unfortunately considers the matter closed for them, as it is over 3 years old and they can't recover the money (They no longer even have the file).
They also said the US wouldn't bother chasing someone overseas for this level of crime.
Either way, I believe there is enough to run the story.
We confirmed with Florida State that Andrew Linihan still has an outstanding warrant to appear:
Florida Department of Law Enforcement – Wanted Person
Name:
LINIHAN, ANDREW JAMES
Nicknames:
Aliases:
Offense:
Failure To Appear
Reporting Agency:
PASCO CO SO
Agency Case #:
1105336CFAWS
Date of Warrant:
10/21/2011
Warrant #:
1105336CFAWS
Date of Birth:
02/16/1953
Race:
WHITE
Sex:
MALE
Height:
5′ 08″
Weight:
220
Hair Color:
GRAY OR PARTIALLY GRAY
Eyes Color:
BROWN
Scars, Marks, Tattoos:
Occupation:
Last Known Address City and State:
This is the same guy in the BBC expose video. it says born in the UK with a Feb 1953 birth date (Which matches with his birth date on his registered UK directorships (More on that later).
Taken from the BBC at the 1st Knight shop in Blackpool
Also see here:
See here also for later warrants issued for failure to appear:
We can also place him in Florida where he worked as a realtor, along with his fellow 1st Knight Charity trustee Melanie Rowley
He registered a company called 1st Knight Realty LLC, where Rowley was also listed as a key person
Between them also registered 1st Knight Realty Referral Group, DAB Construction and 1st Time Investors LLC
He also has a profile on Zillow.com as a Realtor with 1st Knight GMAC Real Estate (With his ugly mug profile pic)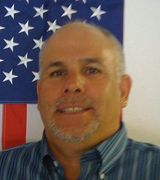 The following court case also ties Linihan and Rowley together, and places them in Florida and Denton, Texas.
By the way, he really loves the whole 1st Knight theme!
In the UK, he registered the following companies under the names Andrew or Andy Linihan and Andrew James Linihan:
1st Heritage Estates Ltd: Listed first as Andy then later changed it to Andrew
As Andrew James Linihan he also registered a funeral company with the name Linihan and Son Ltd. This one also lists a relation, Darren Linihan.
All of the above directorships show a Date of Birth of Feb 1953 which matches the Florida Warrant (Feb 16th 1953).
Here's a link to a review referring to Andy and Mel as the owners [Andy Linihan and Melanie Rowley perhaps?]
Yep this is the same Respite home they claim is for veterans, yet not that many get to see the place and those that do, Well, we will leave that out there for you to decide 😉
There is more to come…